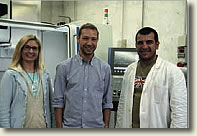 Raffaella and Giorgio Belloni with technician-model maker Luca Donati.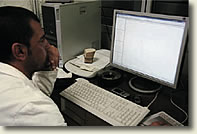 The Cad stage.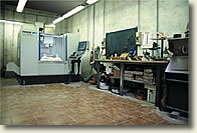 The new workshop for immediate prototyping.
As well as the tradition and experience of more than 50 years in the industry, we offer our customers the most advanced technology.
The innovative Cad-Cad technology develops and produces personalised models with absolute precision in a very short turn-around time.
Then, as with all Cad-Cad systems, it provides the automatic grading of sizes as well as all necessary changes and corrections.
The 3D printing capability means that no mould is required for those smaller orders, thereby providing the option for minimum quantity ordering. Our direct relationship with the most efficient mechanical workshops guarantees the transfer of files in a quick and precise manner, thereby maintaining the highest level of integrity between the customer approved prototype and end product. In conclusion, Beplast focuses on maintaining its recognised high levels of quality and service to its regular customers, as well as developing new markets and relationships outside of its current customer base.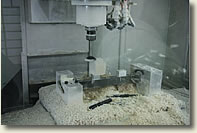 The cutter at work.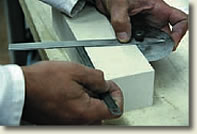 The preparation of block of wood.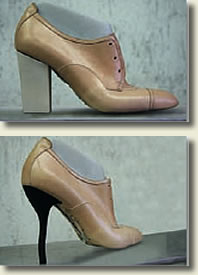 Some heels made by the innovative Cad-Cam method.